Free Gay Dating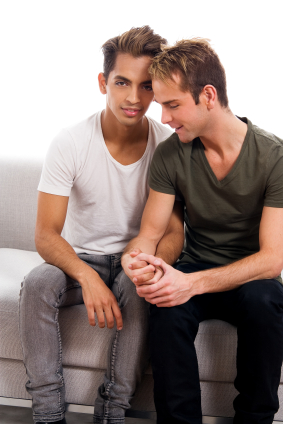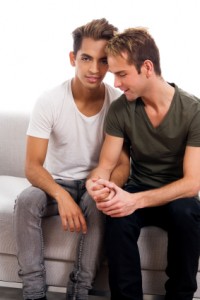 Free gay dating is easy enough to find online. We provide all the resources you'll need to meet a gay or bisexual man for fun and sex. Explore our site for how-to gay sex articles. Be sure to check out our free gay dating profiles and our gay sex chat, also 100% free for our members. You will be able to meet gay men from all over the world for online fun or for local sex hookups. Read below to learn how to put your gay dating search on the fast track!
Free Gay Sex Chat
Free gay sex chat with photo profiles is 100% free to join. Sign up for instant access to our gay chat rooms and M4M community platform. We welcome gay, bisexual and bi-curious men in our chat. This is an interactive gay chat community where you can meet new friends and hang out with the guys. Upload your sexiest photos to share with other members. Browse our gay chat members to find guys who share your interests and hobbies. We have hundreds of new members joining every day so you're sure to meet new friends anytime you want. Register a new account or members login here!
Gay Sex Profiles | Member Search | Who's Online | Member Galleries | Blogs
Free Gay Dating
Black Gay Men | Asian Gay Men | Latino Gay Men | White Gay Men
Gay Dating Tip: How can you find your gay Mr. Right if you don't have a vision of what he looks like? First, you should make a list of all the qualities you find attractive in a gay man. Go ahead, write them down on paper. List physical attributes such as height, weight and ethnicity. You should also include desirable personality traits. This will help you focus your M4M dating search to find your Mr. Right or Mr. Right Now! You may be surprised how many guys fall into your list and how many you'll meet in the free gay dating profiles. Here's a few links to help you get started in your free search for your gay match!
Gay Dating Library
Articles to help in your search for m4m dating and romance.
How to Flirt with Gay Men Flirting with gay men is an art that can be learned. Read our tips.
5 Places to Meet Gay Men These listed places are great for meeting gay men of all types.
Be an Irresistible Gay Man There are a few tips that can bring out the "irresistible" in you.
Am I Gay? 10 Signs We often ask if we are gay, bisexual or bi-curious. Here are 10 signs.
Why M4M Gay Personals? M4M gay personals are a great place to meet men. Here's why.